 Top & Reliable Web Hosting in Pakistan:
Choose Your Perfect Plan
Feature-Packed and Cost-Effective Hosting Packages for Your Website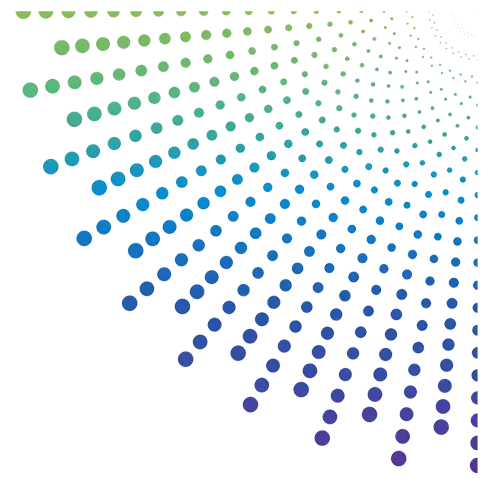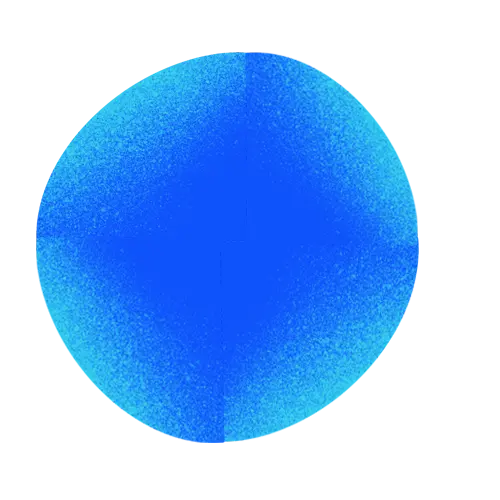 Take Your Website to the Next Level with
Professional Plans
Robust Features and Unmatched Performance for Your Growing Website
Starts at
Rs.5,000
/ year
Optimized for WordPress with auto-setup, updates, security, and backups.
Get Started Now
Starts at
Rs.10,650
/ year
Perfect for larger websites and blogs with sizable traffic. Comes with cPanel, Unlimited Diskspace and Bandwidth.
Get Started Now
Starts at
Rs.12,540
/ year
Business Hosting that delivers lightning-fast speeds, maximum uptime, and superior security features.
Get Started Now
HosterPK
Offered Services
HosterPK is the ultimate destination for anyone looking for the top web hosting solutions provider in Pakistan. With a wide range of hosting solutions, including shared hosting, VPS hosting, cloud hosting, and dedicated hosting, we have something for everyone.
Risk-Free Hosting: Get Your Money Back if You're Not Satisfied
At HosterPK, we believe in providing the best hosting services with unmatched customer support. If you're not completely satisfied with our services within the first 30 days, we'll give you a full refund. It's that simple!
Technical Specifications
Check it out the below specifications
Powerful SSD Storage
Build your business online with superior and durable SSD hosting servers, which enable faster load times for your website.
cPANEL for Management
Industry-leading cPanel pre-installed on top of a Shared Cloud web hosting architecture to ensure the product is easy to use.
Pre-Integrated Caching
Your page will load from the cloud hosting Server at lightning-fast speed due to optimal caching configuration!
Fully Managed
All server configuration, patching is managed by us. You just need to manage your website and content from cPanel. Top Hosting Features to Boost Your Website:
Over 50,000 Sites Hosted Since 2009!
Unmatched Hosting Features and Exceptional Support to Empower Your Online Business
Blazing-Fast Load Time
With full SSD storage, highly optimized servers, and state of the art NGINX caching, host websites at best-in-class speeds.
24x7x365 Phone, Email and Chat Support
No need to move your hosting as your traffic grows. Ramp up your resources at the click of a button - instantly add RAM and CPU without a reboot.
Free .com domain with hosting any hosting package
Server management, patches and bug fixes are handled by our experts to ensure you can focus on building and running your website.
Free Site Builder. Latest PHP, ASP.Net
You can use your Cloud Hosting package from the moment you have completed your purchase - no delays, no elaborate setups!
30 Days Moneyback Guarantee, cPanel for Management
Just like Shared Hosting - manage your website and associated services like Email and sub-domains with the simplicity and ease of cPanel.
1-click Application installer
Choose between 100+ applications and CMSes to quickly start setting up your website.
Est amet sit vero sanctus labore no sed ipsum ipsum nonumy.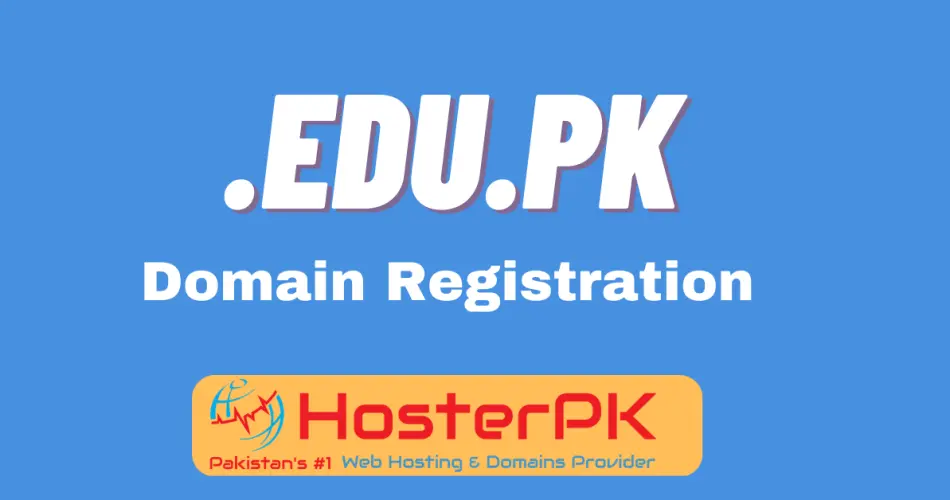 Domains
Are you an educational institution in Pakistan looking to establish credibility and a strong online with a .edu.pk domain? We have helped set up thousands of educational institutions, from...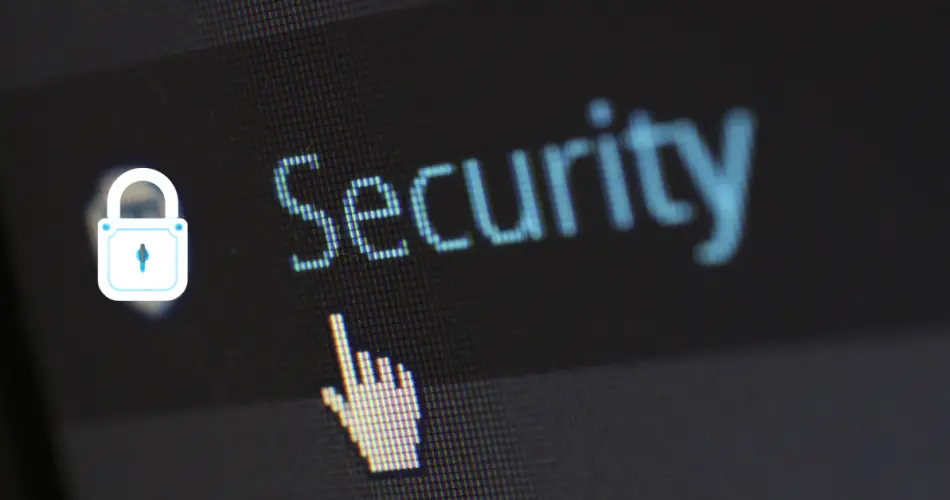 WordPress
WordPress is the most popular web content management system (CMS), powering over 35% of all websites. Sadly, this fame brings with it the risk of attack from...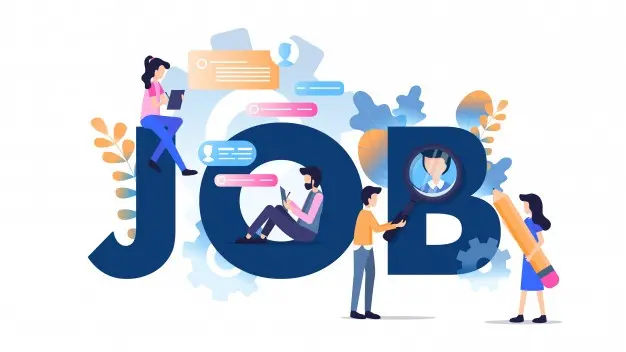 Jobs
Are you looking for new opportunities to advance your career? Easily find the right fit for your skills and experience and take advantage of exclusive benefits and opportunities you won't find anywhere else.
See What Our Customers Say
About Us
Reviews Powered by Google Find Answers to Your Most Pressing Questions in Our FAQ
General Questions:
HosterPK stands out through our reliable, high-speed hosting, wide variety of hosting plans, 24/7/365 customer support, and user-friendly interfaces. In addition, we are committed to providing affordable services without compromising quality, making us a go-to choice for businesses in Pakistan.
Opting for a domain name from HosterPK provides several benefits. Besides affordable pricing and instant setup, we offer a user-friendly domain management interface. Plus, you have access to 24/7 customer support in case you need any assistance.
A domain name is your website's address on the internet. It's how people find you online. Having a domain name adds professionalism to your business, makes it easy for customers to find you, and can help with branding and marketing efforts.
Yes, you definitely should! HosterPK's WordPress hosting services are tailored for performance and security. We offer automatic updates, backups, and specialized support to ensure your site runs smoothly. Plus, our hosting includes free access to a vast library of premium WordPress themes.
Account/Login Information:
Sure, to log into your HosterPK account, visit our website and click on the "Client Area Login" button located at the top right corner of the top menu. Then enter your username and password.
Reviews:
We're proud to say that many of our customers rate us highly in their reviews. They often mention our reliable hosting, comprehensive range of services, and outstanding customer support. However, as reviews can vary, we do encourage you to check out reviews on third-party websites for a broader perspective.
Comprehensive reviews of HosterPK's services can be found on several tech and web hosting review sites, as well as on customer review platforms like Trustpilot.
You can find reviews of our services on the Trustpilot website by typing 'HosterPK' into their search bar.
Our customers typically have a positive experience with our technical support. They appreciate the 24/7 availability, knowledgeability of our support team, and the quick resolution of issues. We always aim to exceed customer expectations and provide the best possible assistance.
Hosting Options:
HosterPK offers a variety of hosting options including shared hosting, VPS hosting, reseller hosting, dedicated hosting, WordPress hosting, professional email, and dedicated servers. We aim to cater to diverse needs, whether you're a blogger, small business, or a large enterprise.
Shared hosting is a type of hosting where your website shares resources with other websites on the same server. It's a cost-effective choice, perfect for small businesses or personal websites with lower traffic. If your site grows, you can always upgrade to more resource-rich hosting options.
VPS hosting offers a balance between shared hosting and dedicated hosting. It gives you more resources and control than shared hosting, without the expense of dedicated hosting. If your website is growing in traffic or if you want more control, a VPS hosting plan might be a good fit.
Cloud hosting is a highly reliable and scalable hosting solution, with resources spread across multiple servers. It handles traffic spikes well and allows for easy expansion. Whether it's the best option depends on your website's needs. If you expect varying traffic or rapid growth, cloud hosting could be an ideal choice.
Dedicated hosting provides you with a server entirely dedicated to your website, offering the highest level of resources and control. If your website has high traffic, requires a lot of resources, or needs custom configurations, dedicated hosting might be the right choice.
Payment & Confirmation:
We accept payments from all Local Banks, mobile wallets (EasyPaisa, JazzCash, etc.), Local and International Credit/Debit Cards, and more.
If you have made the payment using a gateway like Kuickpay or Credit Cards, the payment is detected automatically and a confirmation will be sent to your registered. For offline payments, you will need to fill our deposit confirmation form.
Migrations & Transfers:
Yes, indeed! We provide a free migration service for new customers. Our dedicated migrations team is experienced in moving websites with minimal downtime, ensuring a smooth transition to our services.
By transferring to HosterPK, you'll gain access to our top-notch customer service, high-speed and reliable hosting, user-friendly interfaces, and a variety of services designed to make managing your online presence easier. We also offer a smooth, hassle-free transfer process to minimize any disruption to your site.
Transferring your domain to HosterPK involves unlocking the domain at your current registrar, obtaining a transfer EPP code, and initiating a domain transfer request from your HosterPK account.
Contact Information:
Our contact information is available on our website's Contact Us page. It includes details for our support team who are available 24/7 to assist you.
Our offices are located in the beautiful Islamabad - Pakistan. But don't let the location fool you, we serve customers from all corners of the world, 24/7/365!