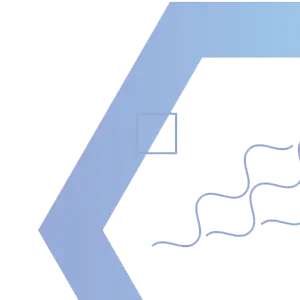 Secure, Reliable, and Easy-to-Use Email Solutions
Professional Email Hosting Services for
Advanced Users
Get unparalleled email hosting with our comprehensive suite of services. Our platform offers robust security, seamless integration, and outstanding performance, ensuring that your organization's communication remains smooth and efficient. Stay connected, stay protected, and enhance collaboration with our customizable email hosting solutions.

Multiple Apps for Your Convenience
Enhance your productivity by easily accessing your email using Webmail, Windows, MacBook, iOS, and Android applications, making it easy to stay connected and productive no matter what device you're using.

Easy Configuration for MS Outlook, Apple Mail, Thunderbird
Want to use your favourite application for email access. Seamlessly configure your emails in seconds with top email clients like Outlook, Apple Mail, Thunderbird, and more.

Inbuilt Virus Protection
Our advanced anti-virus technology secured your inbox and ensures that you are protected from downloading malware and viruses.

Get Additional Storage
No more worrying about running out of storage space. You can now increase storage for individual accounts by buying additional storage.

100% Uptime and Security
Alibaba Cloud Apsara System provides multiple layers of protection and comprehensive monitoring to ensure email security and availability.

Calendars and Contacts
Manage contacts and keep track of all your meetings in one place with advanced productivity tools and services.
Cost-effective and Transparent Pricing
Affordable Email Hosting Plans
with Premium Features
Choose the perfect email hosting plan for your business, crafted with competitive pricing and packed with top-of-the-line features.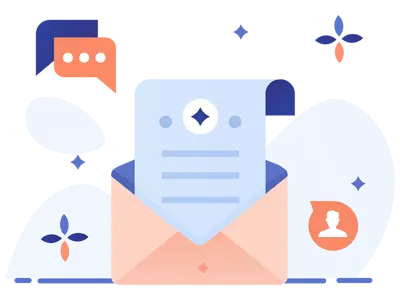 Starts at just
Rs.850
/ month
CloudMail 100GB
Get 100GB space for each email id at reasonable prices.
100GB Email Storage Per Account
Inbuilt Virus Protection
Additional Storage Available
Get Started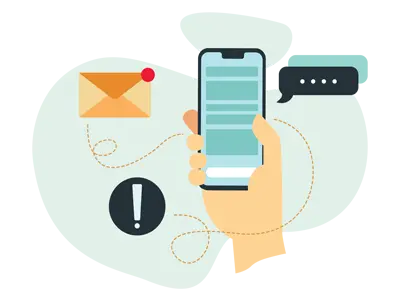 Starts at just
Rs.1,140
/ month
CloudMail 1024GB
Get 1TB space for each email id at reasonable prices.
1TB Email Storage Per Account
Inbuilt Virus Protection
Additional Storage Available
Get Started With our email hosting services you can use multiple devices to keep calendars and schedules in sync, while providing helpful tools to manage your emails effectively. These include:
Centralized schedule management and calendar sharing

Quick contact matching using "@" symbol

Support for iOS and Android mobile devices

Customizable email labels for organization

Cloud-based file storage and sharing

Multi-window mode for enhanced efficiency

Unusual logon attempt notifications for security

Email recall for unread messages within Alibaba Mail systems

Convenient log query for user activity and email history
Along the client end features, we also provide an admin area where you can manage following features. Further personalized user interface designs and lets each organization connect several domain names. This means you can create email accounts with different domain names or use a common alias. Additionally, the service gives you the option to assign someone to send emails and meeting invitations for you. Some of other admin area features are listed below:
Easy email archiving and search functionality

Multiple domain management for organizations

Smooth email migration from previous ESPs

Customizable address book with department/user visibility

Dynamic contact group updates based on employee changes

Email delegate option for sending on your behalf

Customizable meeting room names and selection

Department administrators for efficient management

Enhanced email security through account monitoring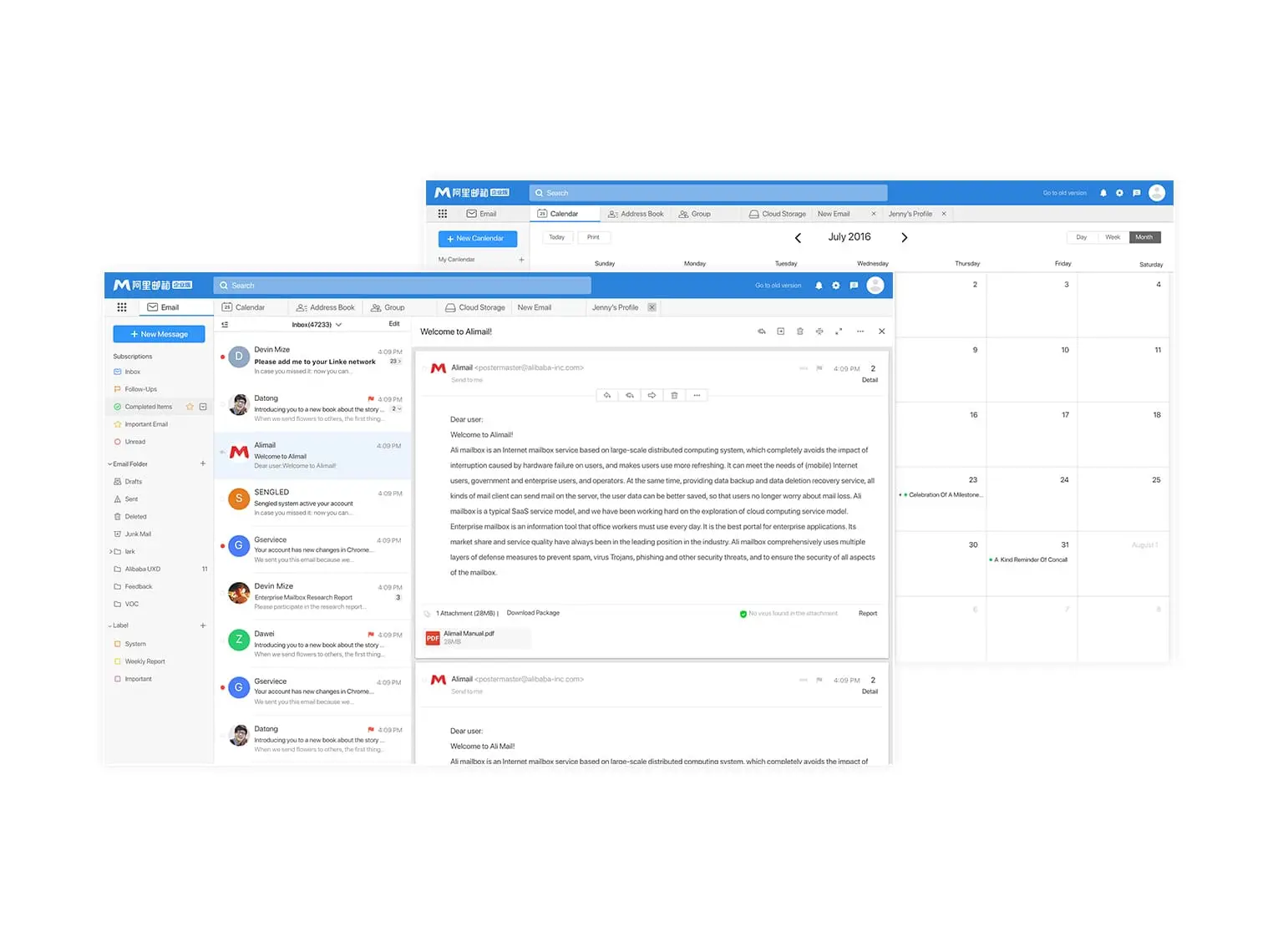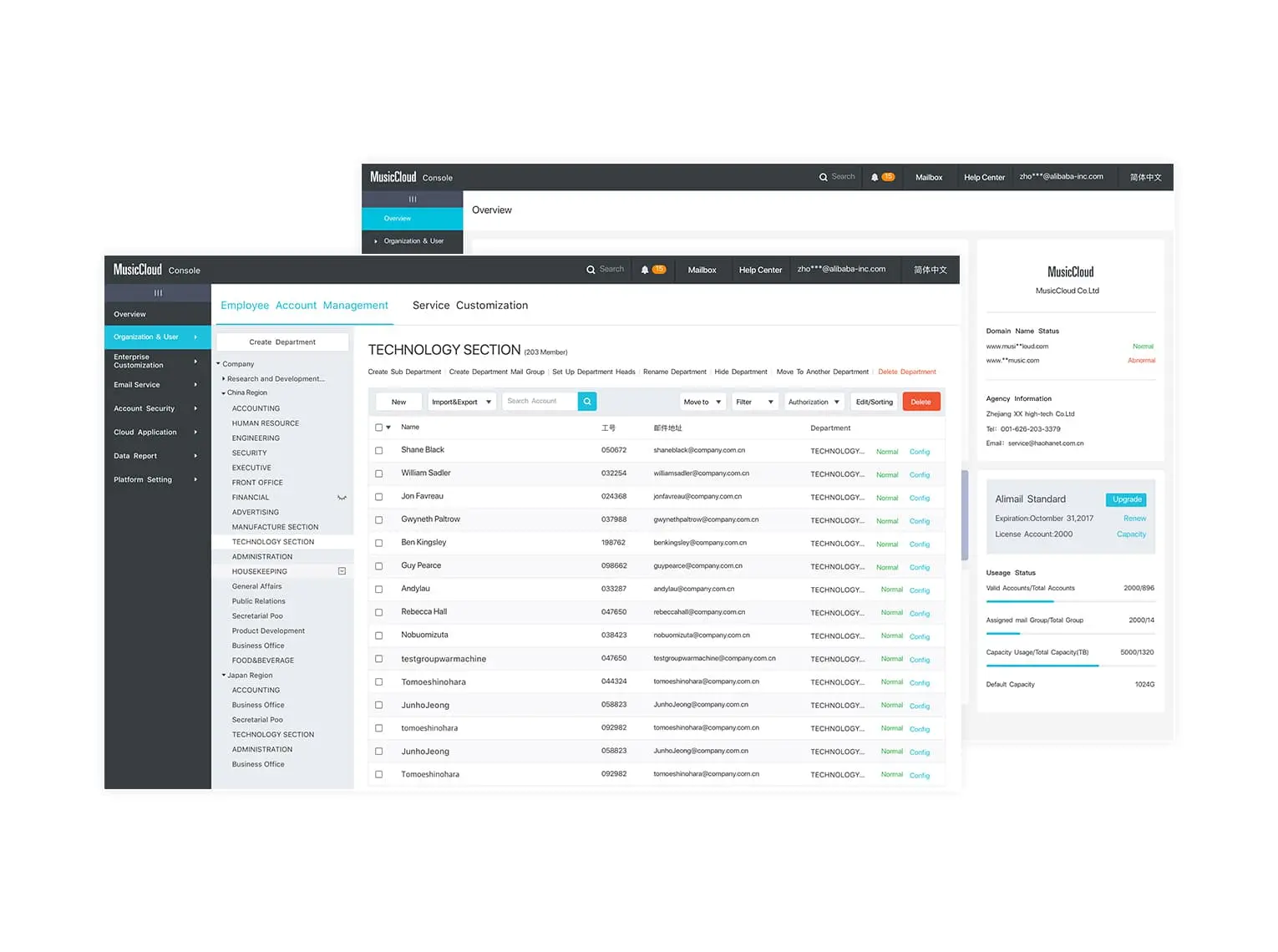 Checkout These Specification
Robust webmail
Our webmail client was designed to be used by anyone, anywhere, anytime.
Migration
Our Team will help you to migrate your Old Emails to New Email server.
Flexible storage options
All mailboxes include 5GB of storage space. Additional storage available.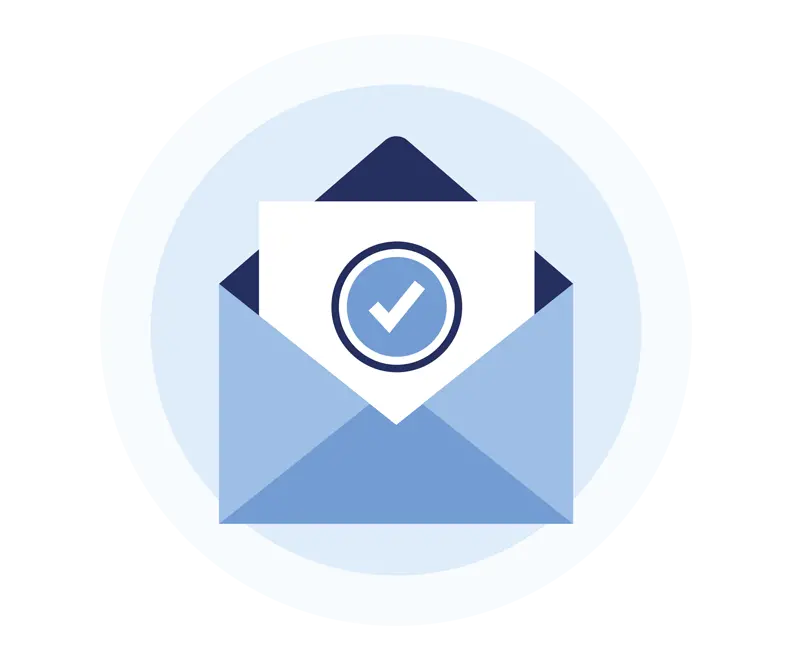 Spam and virus protection
Our email filtering ensures your users and infrastructure are protected against threats like spam and viruses.
Fully localized
Webmail is available in 13 languages including English, French, Spanish and German.
Robust technology
Reliable, scalable and high-performing our solution is trusted by thousands of resellers worldwide.
Browse Through The Most Frequently Asked Questions About Our Professional Email Hosting Services
The main difference between separate email hosting and email hosting included with regular hosting lies in the features and limitations they offer.
Shared hosting email is limited in several ways:
It lacks a professional interface, making it less user-friendly and visually appealing.
Shared hosting doesn't guarantee 100% uptime, meaning if the server goes down, your email will be offline as well. In contrast, our email hosting ensures your email stays online.
Due to inode limits on shared plans, professional emails might be necessary, our professional email hosting plans have no inodes limits so you can have large inbox without any issues.
Shared hosting restricts users to 60 emails per hour, while our email hosting plans don't have this limitation.
Our Email Hosting plans offer does not have these limitations so you get enhanced reliability, more professional features, and greater freedom compared to email options included with regular shared hosting.