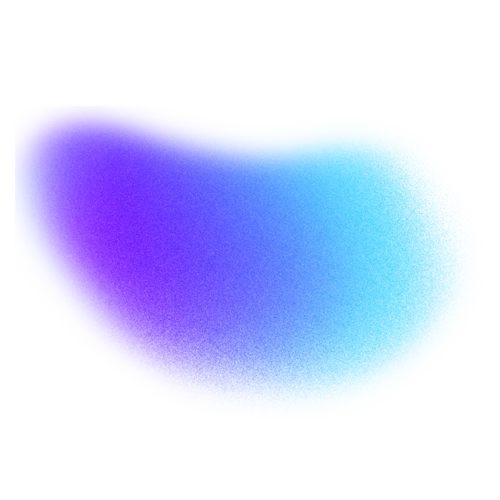 Automated Tools for
Maximum Drupal Convenience
Take control of your Drupal site with our advanced customization and management features
Auto-Setup
Say goodbye to the headaches of manual installation and configuration, and hello to a fully-functional site from the moment you sign up. Our pre-configured hosting plans are optimized for Drupal, so you can start creating and publishing content right away.
Auto-Updates
Stay ahead of the curve with our automatic Drupal updates. We keep your site up-to-date with the latest security patches and feature upgrades, so you can focus on growing your business instead of worrying about maintenance.
Auto-Caching
Experience lightning-fast page load speeds with our advanced auto-caching feature. Our system automatically caches your content, images, and database queries to ensure your site is optimized for speed and performance.
Some Unique Must Know Features of
Drupal CMS
Drupal is a powerful open-source content management system that offers many benefits for web development. It has a robust user community is trusted by numerous businesses, government organizations, and educational institutions worldwide. Here are some of the most significant must-know features of Drupal that sets it apart from other CMSs:
Designed for Performance and Scalability – Ideal for Large Websites
Drupal is built for scalability, efficiently handling high traffic volumes and rapid growth. In addition, its performance optimization features, such as caching and loading optimization, allow your website to maintain optimal load times even as your audience grows. As a result, Drupal is the platform of choice for many large enterprises and high-traffic websites. Drupal is the platform of choice for many large enterprises and high-traffic websites.
Powerful Customizability Features – for a Uniquely Tailored Website
Drupal is highly customizable, with a wide range of free modules, themes, and templates, making it the ideal choice for complex websites that require extensive customization. Further, you can also create custom modules and themes to meet your specific needs. This makes Drupal stand out from other CMS like Joomla, WordPress, etc.
Advanced Content Management – for a Streamlined Workflow
Drupal comes with various built-in content types, such as articles, events, and FAQs, providing a granular level of control over your content, surpassing that of Joomla and WordPress. This out-of-the-box flexibility makes it easier to create your site's content and further organize it in a logical and structured way.
Drupal – The Security Conscious CMS
Drupal has a dedicated security team, a robust security framework, a built-in access control system, and regular security updates to protect your website against any vulnerabilities or threats. These security features make Drupal a trusted CMS for high-profile organizations and government agencies worldwide.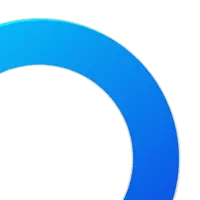 Drupal CMS Powers the NASA, the White House, University of Oxford, and The Economist Websites
Drupal powers websites of the White House, Tesla, The Economist and Grammy Awards, proving its scalability and security!
Easy Web Development
Drupal has an extensive library of free and premium themes that you can customize to match your dream website design. Many highly customizable themes allow you to create a unique design that reflects your brand.
Add Powerful Functionality with Ease
Drupal offers a wide range of modules and plugins which you can integrate with your site to extend its functionality allowing you to build custom features without writing all the code from scratch.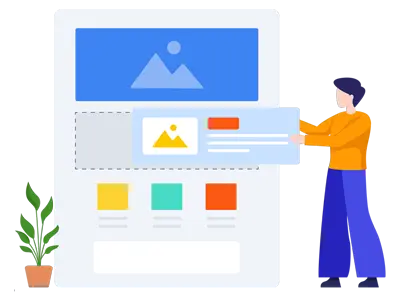 Multilingual Support
Drupal provides a built-in multilingual support, making creating and managing websites in multiple languages easy. This feature can be particularly beneficial if you're targeting a global audience or need to provide content in different languages.
Community Support
Drupal has a large and active community of users, developers, and contributors who can provide support and assistance as you learn to work with the platform. There are forums, documentation, and online resources available to help you get started and troubleshoot any issues you may encounter.
Why Choose HosterPK
for Your Drupal Sites?
There are a few key providers to consider when finding the best Drupal hosting in Pakistan. But with HosterPK's offers and features and 24x7x365 support you can't go wrong. HosterPK is the most popular "Drupal Hosting Pakistan" option. Cost Effective Pricing Apart from all the features you get, we offer great cost-effective Drupal Plans for cheap Drupal starting at just $17.34/mo (or just about $1.4/mo).
Experienced Staff Hosting 2,000+ Drupal Sites
Once you have chosen the CMS of your choice, now let's choose us a good web host provider for Drupal in Pakistan. With HosterPK's vast knowledge of Hosting over 10,000+ Drupal sites and the features listed below, you get the best options for Drupal hosting in Pakistan, including the top provider for cheap Drupal hosting in Pakistan.
Automated Drupal Solutions - Auto-Installs
HosterPK specializes in Drupal solutions, offering various features to ensure that our clients' sites run smoothly and protect them from threats. One such feature is auto installations, allowing you to install Drupal within a few clicks without requiring manual setup, saving time and reducing the risk of errors during the installation process.
Automated Drupal Solutions - Auto-Updates
Another unique feature of our Drupal hosting is automatic updates, which ensure that your sites always have the latest version of Drupal, plugins, and themes, maintaining the website's stability, security, and performance.
Auto-Malware Scans, Courtesy Backups and More!
We also scan your sites for malware, which detects and removes any malicious code from the website, helping protect the website from cyber-attacks. Finally, regular courtesy backups are crucial for ensuring data security in the event of an unexpected failure, ensuring your site is restored quickly and easily in case of a problem. One of the main benefits of using Drupal for SEO is its clean and organized code. Drupal uses a standard, well-structured code, which makes it easy for search engines to crawl and index the site.
Shared Hosting Plans:
Choose Your Perfect Plan
Feature-Packed and Cost-Effective Hosting Packages for Your Website
Packages

Drupal I

Rs.5,000 / year

Most Used

Drupal II

Rs.6,500/ year

Popular

Drupal III

Rs.7,950/ year

Drupal IV

Rs.11,540/ year

Disk Space
1000 MB
2000 MB
3000 MB
5000 MB
Monthly Transfer (Bandwidth)
20 GB
40 GB
60 GB
100 GB
Assigned Resources
1 Core | 2GB | 2MB/sec
1 Core | 2GB | 2MB/sec
1 Core | 2GB | 2MB/sec
1 Core | 2GB | 2MB/sec
Entry Processes
30
30
30
30
Inodes Limit
250K
250K
250K
250K
Independent/ Isolated Resources
Sites
1
3
5
7
Sub-Domains
5
10
15
25
Free Domains
Email Accounts
10
20
30
60
For more info please email at: info@hosterpk.com, or call: 051-8736477, 051-8950184,85 051-8950185.
See What Our Customers Say
About Us
Reviews Powered by Google Next Solution Now
a month ago
From the very beginning of my journey with HosterPK, I was impressed by the prompt and courteous assistance I received. Your customer support team has been a shining example of professionalism, alw...
Read More
Circuit Datasheet
2 months ago
I have been using HosterPK for two years, and I really like their services. They offer many cool features and don't cost much. When I had questions, their customer service was great. They helped me...
Read More
They don't cost much. Their customer service is great. They helped me quickly and were very nice. I think HosterPK is awesome and I recommend them to others.
Read More
muhammad bilal
3 months ago
Their service has been excellent, and their team has been consistently helpful and professional. I'm grateful for the positive customer experience they've provided.
Read More
Muhammad Amer
3 months ago
I just started using using HosterPK now and I have been very happy with their services. They offer a wide range of features and services at a very affordable price. Their customer service is also ...
Read More
Answers to Your
Top Drupal Hosting Questions
Browse Through The Most Frequently Asked Questions
Drupal hosting refers to web hosting services that are optimized for hosting Drupal-powered websites. Drupal hosting typically includes server configurations, software optimizations, and support that are specifically tailored for Drupal websites.
Drupal hosting offers a variety of benefits, including faster website load times, better security, automatic updates, and expert support for Drupal-specific issues.
When choosing a Drupal hosting provider in Pakistan, consider factors such as server reliability, server speed, security, customer support, and pricing.
Most hosting providers like HosterPK offer shared, VPS, and dedicated plans for Drupal hosting.
Shared hosting is where multiple websites share a single server, while VPS hosting provides a virtual private server with dedicated resources for your website.
Most Drupal hosting providers offer one-click installations of Drupal through their control panels.
HosterPK offers free Drupal migration services. You can contact our support regarding your site migration.
The system requirements for hosting a Drupal website include PHP version 8.x, 7.3 or higher, MySQL or MariaDB. But if you choose to purchase hosting from HosterPK, you don't need to worry about these as we will set up your account on a Drupal supported server automatically.
Apache and Nginx are popular hosting platforms for Drupal. If you need help in setting these up, our support should be able to guide you as well.
You can optimize your Drupal website for speed by using a caching plugin, optimizing images, and minimizing HTTP requests.
You should install security plugins such as Drupal Security Kit and regularly update your Drupal installation and plugins to protect your website from security vulnerabilities.
Drupal Commerce is a module allowing you to create an online store on your website. You can install it through the Drupal marketplace and configure it through your dashboard.
Drupal Commerce supports a variety of payment gateways in Pakistan, including PayPal and 2Checkout.
You can use a plugin such as Backup and Migrate or backup your Drupal website manually through your hosting control panel.
The cost of Drupal hosting in Pakistan varies depending on the hosting provider and your hosting plan. Shared hosting plans start at around $17.34 per year, while VPS and dedicated hosting plans are more expensive.
HosterPK offers 24/7 customer support through phone, email, or live chat.
Drupal Multisite is a feature that allows you to host multiple Drupal websites on a single Drupal installation. You can enable this feature through the Drupal settings or a Drupal Multisite installation profile.
With HosterPK, we offer an uptime guarantee of 99.95%.
You can improve the SEO of your Drupal website by optimizing your website content, using SEO-friendly URLs, using meta tags and descriptions, and improving website speed and performance.